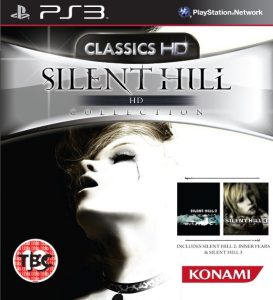 It has been discovered that both Silent Hill 1 and 2 were rated separately by PEGI. This leads us to believe that each title will see digital distribution on the Playstation Network and Xbox Live.
This isn't unlikely given the trend of past HD collections (ex: Team ICO Collection) debuting on disc first before arriving on each console's network shortly after.
The Silent Hill HD Collection will be available March 6th on Xbox 360 and PS3.
Silent Hill HD Collection Most Likely Coming to PSN/XBL

,