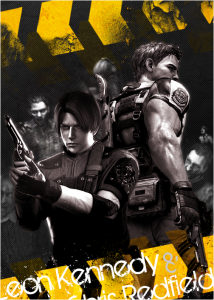 VentureBeat has stated that a reliable source within Capcom has given them several details regarding Resident Evil 6. Their source first confirmed that the title is well underway and then went on to drop some major details.
The lead roles are said to be none other than fan favorites Leon Kennedy and Chris Redfield. Not only would it be awesome to have them work side by side, but a Resident Evil game with two male protagonists is non-existent within the main entries. The source went on to say that Ada Wong will be making a return as well, but it was not divulged in what capacity.
Unlike several other titles, Resident Evil 6 is rumored to be developed internally in Japan rather than outsourced to a Western developer.
With a new online viral marketing campaign going on now (believed to be RE6) set for some sort of reveal at 2PM PST, we may not have to wait too long to get some of these rumors confirmed/denied and our questions answered.