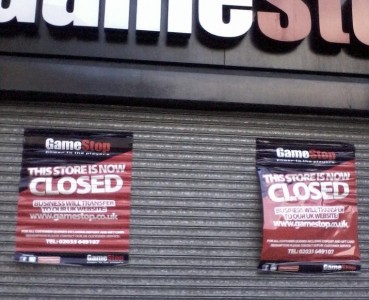 Gamestop has pulled out of Northern Ireland.
Like, immediately. Overnight, basically.
Having transferred all their business to their site, Gamestop.co.uk, it appears the retailer has ceased all business in the region, on their site only listing one store as being open (One in Newry, North Ireland) but it's been confirm that this store has also closed.
Non-disclosure agreements have been made to keep the information under wraps until the company makes an official statement.
Though an official statement HAS been made, just not about the Northen Ireland closures yet.
"GameStop UK: We are transferring all of our UK business on-line to www.gamestop.co.uk. We will honour all outstanding deposits and gift cards on www.gamestop.co.uk please contact – [email protected] for further assistance."