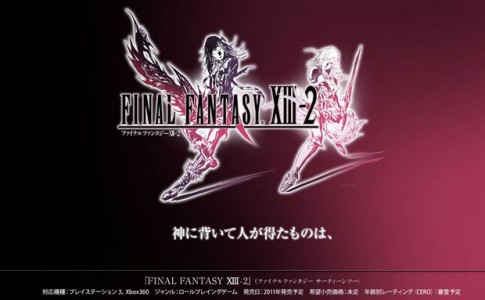 Update: Square Enix has officially announced that a demo is indeed comimg. It will be available on both the PSN and Xbox LIVE. The Xbox LIVE version is out worldwide from January 11th, while the PSN version is out January 10th in North America and January 11th in Europe. Awesome!
Final Fantasy demos are pretty rare but according to the latest podcast from the PlayStation Blog, one could be coming soon for Final Fantasy XIII-2.
This is from the North American PlayStation Blog and according to them, we should see a demo for the game from January 10th. No other information was provided about the demo. If it is true, let's hope the demo is out for PAL gamers too and that it's available for free not just for PlayStation Plus subscribers only…
One has to think how long the demo might be and what sort of gameplay we might get to see in the demo.
Final Fantasy XIII-2 is scheduled for release January 31st in North America and February 3rd in Europe for the PS3 and Xbox 360.
Final Fantasy XIII-2 Demo Coming To The PSN And Xbox LIVE

,