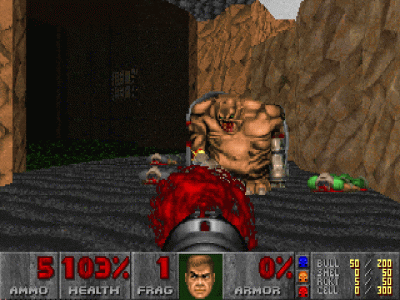 Back in October 2009 the original Doom for the XBLA, that had been on the service as early as  2006, was pulled from the marketplace because Activision's original publishing rights had expired.
Today the game saw its re-release under Bethesda, who own Doom developers id Software. The game has gone back on sale at its original price of 400 Microsoft points.
Not a bad deal for a playable slice of gaming history.