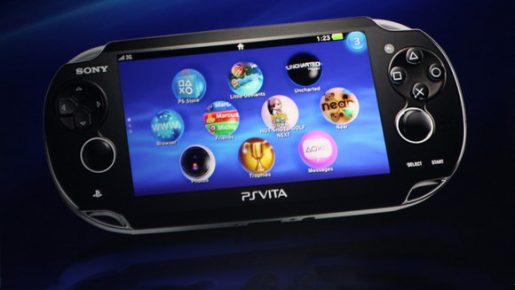 As previously reported, the second week sales of the PS Vita in Japan are now up and things are not looking good. The PS Vita sold fewer units than even the original PSP system that week. Although a number of factors could contribute to this, one of them could very well be a weak launch lineup in Japan.
You know you have a bit of a problem when the best selling PS Vita game is Hot Shots Golf 6. Although many people would say that Uncharted: Golden Abyss is a guaranteed system seller for the PS Vita, the Uncharted series is not as popular over in Japan as other gaming franchises such as Mario, Metal Gear Solid or Final Fantasy. Uncharted: Golden Abyss sold well enough to become second to Hot Shots Golf 6 but not enough to convince people in Japan to shell out for a PS Vita.
If you have a look at the other launch titles over in Japan, none of the other games scream out must buy. You have yet another Ridge Racer game and another Dynasty Warriors game just to name a few. You could say that the release of Mario Kart 7 and Super Mario 3D Land on the Nintendo 3DS could have impacted sales too as Mario a far more recognizable brand/character than Uncharted/Nathan Drake over in Japan.
If the PS Vita wanted to compete with the 3DS, is needed to release a game at launch that Japanese gamers would recognize and totally love. Two of the biggest franchises that could have done this would have been an entirely new Dragon Quest or Monster Hunter game. Japanese gamers love both franchises and I'm sure either a new Dragon Quest or Monster Hunter game would have easily outsold Hot Shots Golf 6 to become the best selling game on the PS Vita right now.
Having said this, the PS Vita's launch in the rest of the world come February 22nd may not be as dire as it was in Japan. The Uncharted series may not be recognizable over in Japan but it's VERY popular everywhere else. With Uncharted 3 selling almost 4 million copies on its first day, I'm pretty sure gamers outside of Japan cannot wait to play Uncharted: Golden Abyss on the PS Vita. Not to mention there are other famous non-Japanese franchises releasing for the PS Vita including an all-new LittleBigPlanet game and even Resistance: Burning Skies. There's also the fact the RRP for the PS Vita is much lower in North America than it is in Japan…
It's still early days and it's likely the PS Vita may become more popular in Japan over the coming year. The system just needs to launch a game that Japanese gamers really love that can compete with the likes of Nintendo's Mario and Pokemon franchises…
The PS Vita Needed Stronger Launch Titles In Japan?

,