Click here for more Skyrim Guides
Following the conclusion of the quest, 'The Forsworn Conspiracy' in Markrath, a new quest, 'No One Escapes Cidhna Mine' will begin.
The only way this quest will unlock is when you surrender to the Markrath Guard, just after you found Eltrys is dead.
Sidequest #3: No One Escapes Cidhna Mine
'The Forsworn Conspiracy' Quest must be completed first.
NO ONE ESCAPES CIDHNA MINE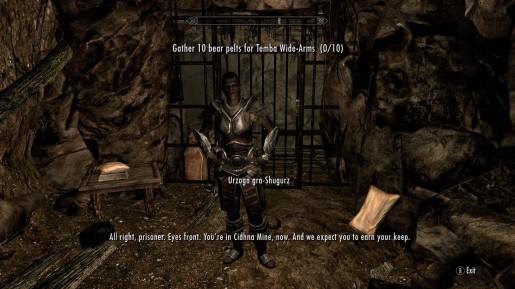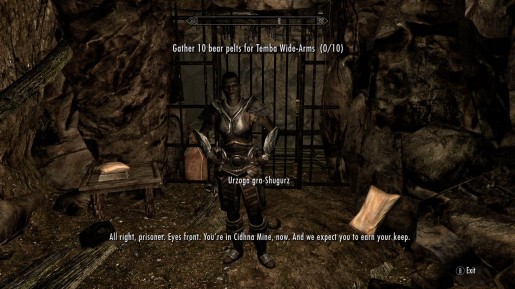 – Right after you were captured by the Markrath Guard, you'll find yourself in the Cidhna Mine.
– Urzoga gra-Shugurz will be the first person you'll see once you wake up in the Mine.
– When Urzoga speaks to you, give her a nasty answer and she'll open the cell.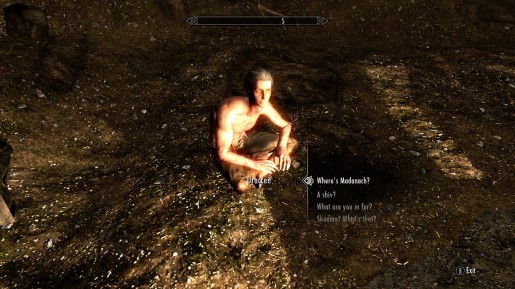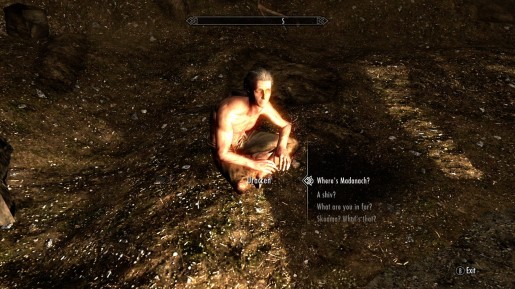 – Remember that your mission here is to find and talk to Madanach, the King of Rugs (Forsworn).
– Talk to Uraceen.
1. Speak to him regarding Madanach. He'll tell you that Borkul the Beast is guarding his cell.
2. Get information about the Shiv, a weapon that you can use later.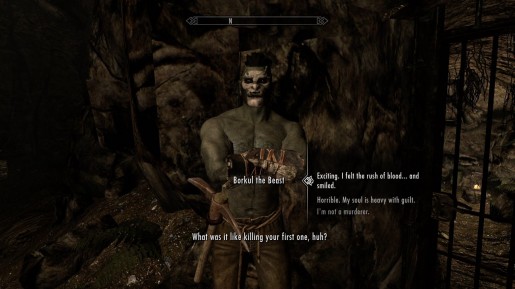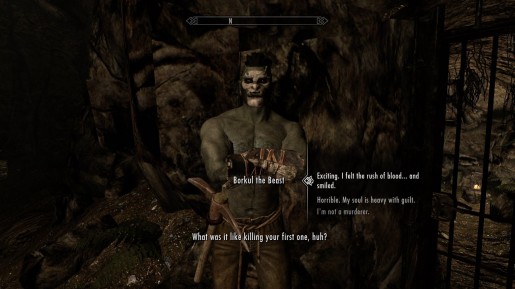 – Right behind you is Borkul the Beast.
When you talk to Shiv:
1. He'll ask you if you have a Shiv.
2. If you have a good pickpocketing skill, steal the key from him. If you get caught, everyone will attack you.
3. For those who have high speech skill, simply tell him that Madanach is expecting you.
Skyrim Sidequest - No One Escapes Cidhna Mine

,