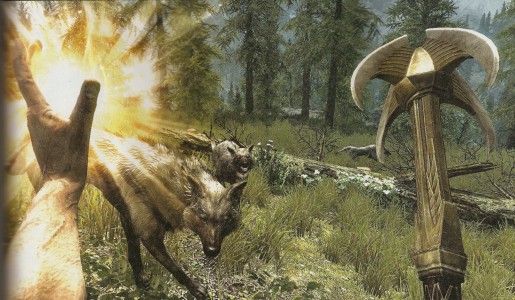 By now, we all know that Bethesda released patch 1.2 for The Elder Scrolls V: Skyrim and was supposed to fix many of the issues that players were reporting on the Skyrim forums, most notably the "texture" issue on the 360. While this patch did resolve the fifteen or so bugs that most gamers experienced, it also created a number of new and interesting bugs.
http://youtu.be/_xCjK3BD6u4
That was one of the more bizarre bugs, but another issue that arose was a game breaking bug for certain players. Anyone that created a mage class character, became practically unprotected as Magic Resistance no longer existed. The Elder Scrolls V: Skyrim had literally become unplayable for many gamers as crashes, corrupt save files and unbearable levels of lag seemed to have gotten worse after Patch 1.2 instead of better.
Today Bethesda has released Patch 1.3 onto the Xbox 360 with promises that this patch will fix the following:


Since Patch 1.3 has gone live there have of course been reports of new bugs, such as a balancing issue that is causing players to level up entirely too fast, but on the whole it seems that 1.3 is very stable and only a small percentage of gamers are still experiencing major issues. This of course by no means that the game is in perfect working condition, rather the game is merely playable for everyone once again.
Now while there are a lot of problems to complain about in this game, we as gamers need to understand that a game of this magnitude will have its problems especially since there was no beta to help work out the kinks before the game's release. There is so much going on in this game, it is difficult to predict every single issue that can occur within the game and the guys over at Bethesda are working their tails off to give us the best gaming experience they know how. In less than 30 days, we have received not one, not two, but three different patches; that's a patch every ten days! No other developer can claim such thing and as long as Bethesda continues to support Skyrim they way they have been thus far, I can easily see The Elder Scrolls V being played for years to come.
Oh and don't forget to check out our Ultimate Wiki Guide for The Elder Scrolls V: Skyrim with constant updates and daily content additions.

Click here for more Skyrim Guides
Skyrim Patch 1.3 Hits Xbox 360 but Does It Add More Bugs?

,