Click here for more Skyrim Guides
Exploring Skyrim might take you a long while as the place is huge and one of the ways to make exploring easier is to obtain a horse. While horses in Skyrim have different traits and abilities, some are useless as they have lower stamina or health. This can quickly lead to many dead horses.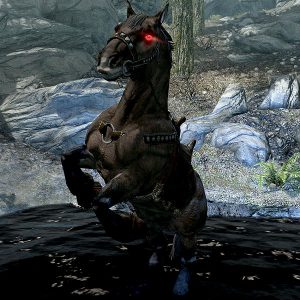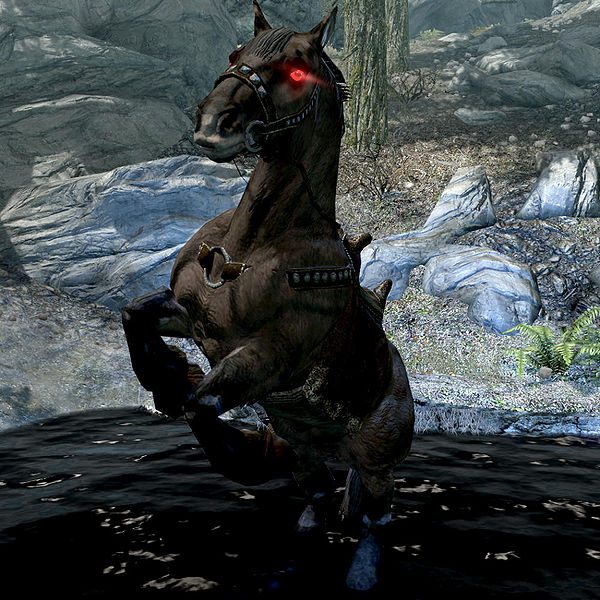 If you wish to have the best horse in Skyrim, there's only one way to get it and that's if you join the Dark Brotherhood. By completing the quest, 'The Cure of Madness', Astrid (Dark Brotherhood leader) will summon Shadowmere your reward for completing this mission.
Shadowmere is a unique horse because there are some traits and abilities that set him apart. The following are just some of his special qualities:
– Twice the average stamina, meaning Shadowmere can run faster for longer.
– Shadowmere has three times the health of the average horse.
Skyrim - Getting the Best Horse; Shadowmere

,