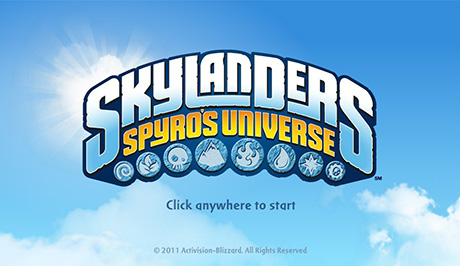 In case you or your children have missed the massive marketing being presented by publisher Activision for Skylanders Spyro's Adventure, there is a new medium in which the kiddies can get involved. Activision is bringing Skylanders to the Free to Play space with Skylanders Spyro's Universe. The Skylanders games cover all platforms and feature very unique miniatures that act as physical avatar/memory cards.
"We conceived Skylanders as a unique, multi-platform experience from the beginning, simultaneously grand in scope yet incredibly easy for kids to embrace," said Eric Hirshberg, CEO of Activision Publishing. "You can play with friends in the real world or on consoles, Nintendo 3DS, Mac or PC, and now on the web in Skylanders Spyro's Universe. If there's a screen where kids play, we want the Skylanders to come to life there. This also further enhances the play options of every Skylander character."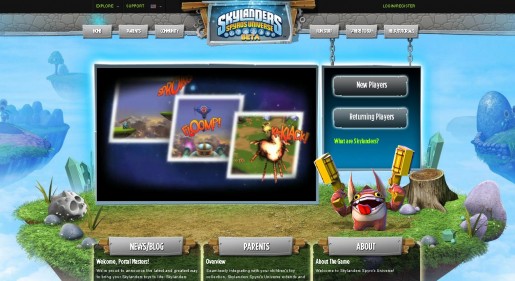 Skylanders Spyro's Universe allows players to customize their own versions of Skyland, play a multitude of different mini-games such as Sheep Shot, Sky Defense, and Castle Assault, as well as meet friends online. If players already own a copy of the Spyro's Adventure game they can use the "Portal of Power" accessory that plays an intricate part of the game to transport their characters into the Free to Play game just like they do on consoles.
Skylanders Universe is being developed by Frima Studios who is based out of Quebec; the developer is also working on an iOS version of the game as well. If you are wondering if you should spend the extra cash to introduce your video game playing kids to this series, have them check out Skylanders Spyro's Universe and make sure you check out our review for the PS3 version of Skylanders: Spyro's Adventure.
Skylanders Free to Play Beta Now Available

,