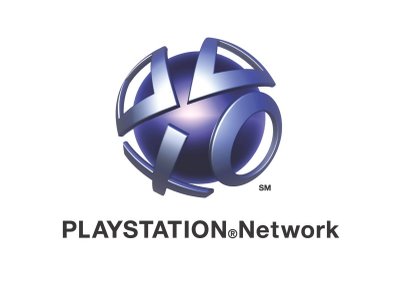 Sony has once again given us details of all the new content you can expect to see on the PlayStation Store for another week.
The biggest addition is that you can now download the full version of Modern Warfare 2 straight from the PSN. You can also download recently released games too that include Ratchet & Clank All 4 One and Sonic Generations. On the DLC front is the long awaited release of the "Back To Karkand" pack for Battlefield 3.
*Note all prices are in New Zealand dollars.
Release Update: 8th December 2011:
Full Games (PS3)
Call Of Duty4: Modern Warfare 2 $59.90
Carnival Island $59.90
Dragon Age 2 $59.90
Disney Universe $89.90
Just Cause 2 $49.95
Mortal Kombat Arkade Kollection $17.00
Ratchet & Clank All 4 One $119.95
Sonic Generations $69.90
The Sly Trilogy $49.95
Sly Raccoon $18.90
Sly 2: Band Of Theives $18.90
Sly 3: Honour Among Theives $18.90
Demos (PS3)
RAGE Demo
Full Game (PSP)
LEGO Harry Potter: Years 5-7 $59.90
The Mystery Team $32.90
Add-On Game Content (PS3)
Battlefield 3 – Back To Karkand $29.95
Dc Universe Online
Lightning Strikes $18.90
10-Sided Die $7.90
12-Sided Die $7.90
20-Sided Die $7.90
4-Sided Die $7.90
6-Sided Die $7.90
Dandy Hat $3.90
Fractal Skin $7.90
Guise: Small Robot $9.50
Plaid Skin $7.90
Rhino Head $3.90
Tall Top Hat $3.90
LittleBigPlanet
Santa Hat & Beard Costume (Re-Release – Until 31/12) (Free)
Santa Hat & Boots Costume (Re-Release – Until 31/12) (Free)
Festive Goodies Level Kit (Re-Release – Until 31/12) (Free)
The Muppets' Costume Pack $11.50
(Includes the following content, also available separately)
Kermit The Frog Costume $3.90
Fozzie Bear $3.90
Dr Bunsen Honeydew Costume $3.90
Beaker Costume $3.90
LBP 2 – Oddworld Munch Costume $3.90
Rock Band Network
All Signs Point To Lauderdal – A Day to Remember $2.90
Last Breath – Attack Attack! $2.90
Space Unicorn – Parry Gripp $1.40
The Elevator – I Am Empire $2.90
The Entertainer (Joplin) – Thomas Walker $1.40
Rock Band 3
Bicycle Race – Queen $2.90
Don'T Stop Me Now – Queen $2.90
I'M In Love With My Car – Queen $2.90
Long Away – Queen $2.90
Radio Ga Ga – Queen $2.90
Seven Seas Of Rhye – Queen $2.90
Stone Cold Crazy – Queen $2.90
The Show Must Go On – Queen $2.90
You'Re My Best Friend – Queen $2.90
Saints Row The Third
Explosive Combat Pack $2.90
Z Style Pack $2.90
Ultimate Marvel Vs. Capcom 3 – The Evil Twins Pack $7.90
Warhammer 40000: Space Marine
Space Marine Emperor's Pack $4.90
Space Marine Golden Bolter $4.90
Space Marine Golden Chainsword $4.90
Space Marine Traitor Legions Pack $4.90
Avatars (PS3)
Cars 2
Cars 2 Avatar Bundle Pack $1.90
Drifters Avatar Bundle Pack $1.90
Italian Avatar Bundle Pack $1.90
Japan Avatar Bundle Pack $1.90
Racers Avatar Bundle Pack $3.90
Spies Avatar Bundle Pack $3.90
UK Avatar Bundle Pack $3.90
Sidescroller Avatar Pack 1 $1.90
(Includes the following avatars, also available separately)
1P Machine Gun Ship Avatar $0.50
Laser Attack Avatar $0.50
Bullet Curtain Avatar $0.50
Spinner Attack Avatar $0.50
Onigiri Boss Avatar $0.50
Sidescroller Avatar Pack 2 $1.90
(Includes the following avatars, also available separately)
2P Laser Ship Avatar $0.50
An Homage To Remember Avatar $0.50
Shark Attack Avatar $0.50
Danmaku Attack Avatar $0.50
Virus Attack Avatar $0.50
Ace Combat Assault Horizon
Aces $0.50
Airforce $0.50
Antares $0.50
Belka $0.50
Bigbear $0.50
Crow $0.50
Erusia $0.50
Espada $0.50
Falco $0.50
Galm $0.50
Garuda $0.50
Gault $0.50
Gelp $0.50
Grabacr $0.50
Grun $0.50
Gryphus $0.50
Indigo $0.50
Isaf $0.50
Mobius $0.50
Nagase $0.50
Nomad $0.50
Osea $0.50
Razgriz A $0.50
Razgriz G $0.50
Razor $0.50
Redmoon $0.50
Rot $0.50
Scharze $0.50
Schnee $0.50
Shark $0.50
Shooter $0.50
Silber $0.50
Sorcerer $0.50
Spooky $0.50
Strigon $0.50
Wardog $0.50
Warwolf $0.50
Wizard $0.50
Yellow $0.50
Yuk $0.50
Lama Themes Avatars
Angry Orc $0.50
Bodyguard $0.50
Dwarf $0.50
Elf Warrior Girl $0.50
Hurrem $0.50
Janissary $0.50
Premium Bald Zombie Avatar $0.50
Premium Elder Zombie Avatar $0.50
Premium Intellectual Zombie Avatar $0.50
Racer $0.50
Sorcerer $0.50
Sultan $0.50
Dynamic Themes (PS3)
THE STUDIO
Partytime Dynamic Theme by Mark Ward $5.90
ABSTRACT
Beer $3.90
NATURE
Amazing Earth: Lightning Chaos $3.90
Dynamic secret eden theme $3.90
PLACES/LANDMARKS
Dynamic great nightscape theme $3.90
Dynamic holiday in Turkey theme two $3.90
SCI-FI/FANTASY
Bane of Yoto Dynamic Comic Theme: Ch 1 $3.90
SEASONAL
DP Season's Greetings 2011 $4.90
Dynamic Christmas in Rome theme $3.90
Dynamic Christmas night theme $3.90
Dynamic Christmas time theme $3.90
Dynamic Christmas tree lights theme $3.90
Dynamic new year 2012 theme $3.90
Christmas Dynamic Theme $3.90
Dynamic Christmas Theme 1 $3.90
Themes (PS3)
ABSTRACT
Gaze 2 $2.30
GAMES
THE KING OF FIGHTERS XIII Theme 1 $2.90
Videos (PS3)
Access Episode 012
Ufc Undisputed 3 – Pride Trailer
Sonic Cd Gameplay Trailer
Need For Speed The Run
Need For Speed The Run – Golden Gate Empire State Trailer
Need For Speed The Run – Michael Bay Trailer
Need For Speed The Run – Multiplayer Trailer