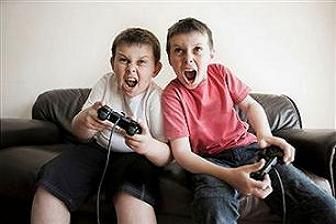 It has been over five years since the PS3 hit the market, and according to Sony's ten-year life cycle plan, this means the PS3 is just now hitting its stride. In an interview with Playstation Magazine, Sony Computer Entertainment Europe (SCEE) CEO Jim Ryan stated that, much like the PS1 and PS2 did midway through their life cycles, the PS3 would be shifting its focus towards the younger generation moving into 2012.
"I think you'll see us taking the console more towards a slightly younger demographic. More family market. The core gamer will absolutely not be neglected. There's going to be tons of great stuff for the core gamer but from our own studio, third parties there's some quite interesting stuff happening in a number of areas which would allow us to open up a market that we accessed pretty successfully on both PS1 and PS3 but haven't yet got to on PS3," Ryan said.

"If you look back at the history on PS1, PS2 the vast majority of the business that we did on both those platforms was done at the sub £129 price points. Now we've only got to £199 in the UK a couple of month back so you can see there's still a lot of PS3's potentially to be sold," he continued.
To be perfectly honest, the PS3 is the preffered console in my home yet we only have one PS3 wheras we own three 360s. The reason: PS3's were still not affordable when 360s were. As the price drops on the PS3 I'm sure that it will become the console of choice for many families as well seeing how the PS2 continued to sell extremely well even after the next generation became available.
With games such as Skylanders: Spyro's Adventure, Jack and Daxter, Ratchet and Clank, Little Big Planet, and so many other family friendly games out there, I do not see Sony having any problems with reaching out to the "family market." Let us just hope they stay true to their word and continue to support the core gamers out there, they can't exactly afford to lose one market while trying to land another.
PS3 Shifting Toward Younger Audience in 2012

,