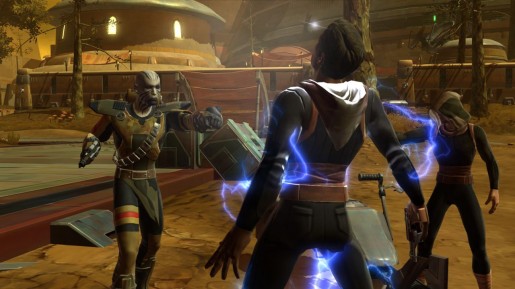 After being released only a week ago, Star Wars: The Old Republic has attracted over 1.5 million users to the galactic battle between Jedi and Sith. Last weekend playtime was topped at 5.5 million hours alone.
But when it comes to choosing Light or Dark side – apparently the dark side proves strong with this online community. There were 850, 000 Sith when compared to the close 810, 000 Jedi knights done by a database study. Apparently the allure of lightening and force choking is more entertaining (and with good reason)!
With a beta that had over 2 million players attracted to Star Wars: The Old Republic, we can only imagine how many more will be taking up their light sabers in the battle between light and dark in another weeks time.
Old Republic Well Over a Million

,