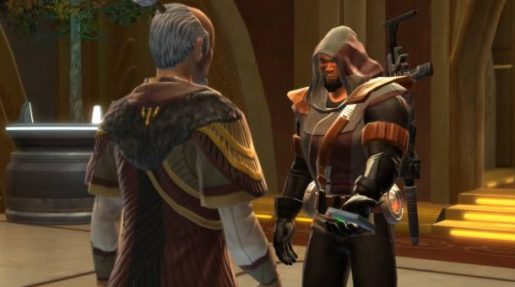 With the official release of Star Wars The Old Republic right around the corner, BioWare wanted to make sure that everyone is prepared. On the official forums, a statement was made informing beta testers "If you participated in our Game Testing Program before November 25th, we recommend that you uninstall the game testing client … and then download and install the launch game client."
Another surprising tidbit was the fact that BioWare recommends that gamers have a whopping 27GB of free space in order to just install the launch game client; although if you were to exclude the additional languages installed, the game is only 19GB.
BioWare went on the state that Beta Testers that played the game at any point in time after November 25th will most likely not need to install the launch client as they should already have it installed. This game has a lot of weight on its shoulders as many of us, myself included, hopes that it lives up to the increadibly high expections we all have. If BioWare is able to deliver on all of the promises it has made with Star Wars The Old Republic, it just may change what we all expect from future MMOs and force other heavy hitters to make some drastic changes.
For a look at the full post, with instructions on how to properly uninstall and reinstall the game, head on over to The official Star Wars: The Old Republic forums.