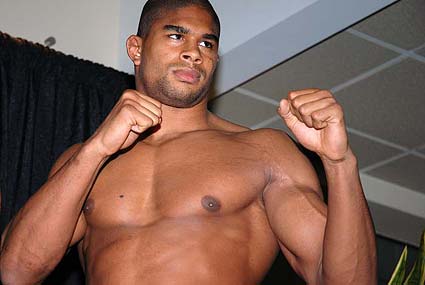 UFC Undisputed 3 is due out February 14th. Before the game comes out, fans have a chance to get Alistair Overeem as free DLC.
All you have to do is like the official UFC Undisputed facebook page, fill in the required details and you will receive a code to download him for free. Once the game is out, he's all yours. The promotion end January 20th!
I'm sure most UFC fans will want to capitalize on this opportunity. After all, Alistair Overeem is set to face Brock Lesnar at UFC 141.