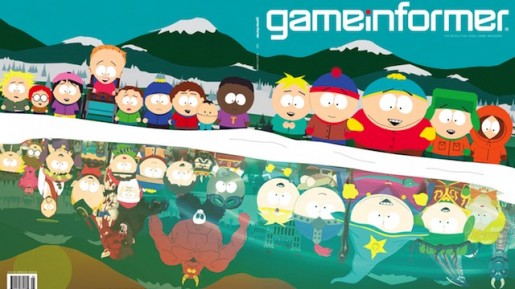 Can't get enough of South Park? Wish you could wander the streets of the quiet little white-bred redneck mountain town? Well as you can see, you are in luck.
Game Informer's December issue reveals that Trey Stone and Matt Parker are working with Obsidian Entertainment, the studio responsible for games such as Star Wars: Knights of the Old Republic II, Alpha Protocol, and Fallout: New Vegas, to develop a new AAA RPG based on the South Park franchise. The game is planned to release on the PS3 and Xbox 360 sometime next year.
The game's goal will be to protect the quiet little town from various threats. We've seen South Park games in the past but we are being assured that this new title is not "a cash-in." Hopefully, this means that we may in fact be able to prevent Saddam Hussein from unleashing hell on earth, or any of the epic adventures Cartman, Stan, Kenny, and Kyle have gotten into over the years. We will learn more in Game Informer's December issue and we will be sure to keep you updated as details unfold.