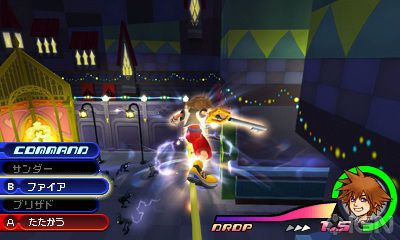 A couple days ago, we informed you that Kingdom Hearts 3D Dream Drop Distance will be available some time in March. However, this information only applied to the Japan release of the title.
Now, Square Enix has revealed some news that will undoubtedly make fans of the series very happy. Coming from a press release this morning, Square Enix announced that Kingdom Hearts 3D will be making its way to North America and Europe next year.
At this time, a release window was not given, but I think it's safe to assume that it will happen after Japan sees its release in March.