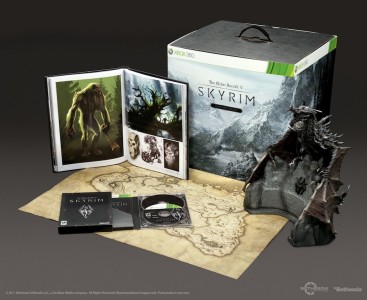 If you've been eyeing on the Collector's Edition of Skyrim when it was released last month but doesn't have the moola to buy it, you can now snag it for less than the MSRP.
Originally priced at $149.99, Gamestop is now selling the Collector's Edition of Skyrim for $99.99 in stores only. Yes, it's $50 cheaper and along with the Skyrim's Collector's Edition is the Limited Edition statue of Alduin, the dragon that you'll get to meet in Skyrim.
If you're still on the fence in buying Skyrim, check out our written and video review right here! We love it and it's our Game of the Year 2011!
Get Skyrim Collector's Edition for Less than MSRP

,