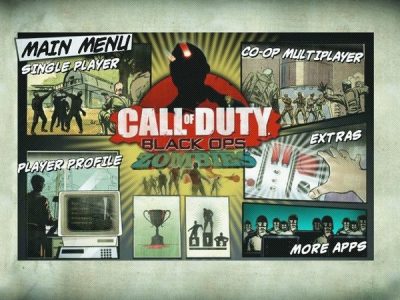 Activision have announced that a port of the zombie mode found in Call of Duty: Black Ops will be making its way onto the iOS app store…now!
Call of Duty: Black Ops Zombies is now available on the iOS appstore for £4.99, or $6.99 if dollars are your currency of choice. The game comes with the Kino der Toten map from the console game, as well as 50 levels of the unlockable Dead Ops Arcade mini game. Black Ops Zombies features four person multiplayer with voice chat supported, and there are promises of new content post launch.
Black Ops Zombies is the second iOS game to be the blood-curdling hellspawn of the popular Call of Duty cooperative mode, following last years Call of Duty Zombies.