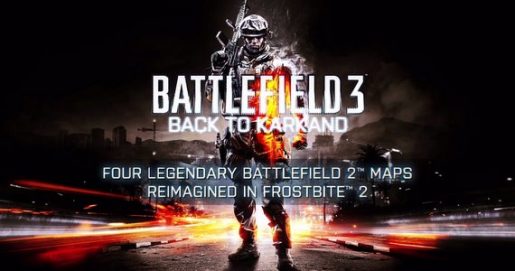 The eagerly anticipated Back to Karkand expansion pack for Battlefield 3 is now live in Europe and hits the rest of the world later today for the PlayStation 3. PC and Xbox 360 owners will have to bite their fingernails just a little bit longer until December 13 to get their hands on it.
Unfortunately, as has been the norm since Battlefield 3's release thus far, Electronic Arts warns it has experienced some minor issues since rolling it out.
"Please use the Quick Match filter settings to pick the Back to Karkand map and mode you want to play. Going through the server browser right now will match you up with base game maps only. We are hard at work isolating and fixing this issue and will have an ETA on this later. Stay tuned for more information. In the meantime, using Quick Match will let you select and play on any map, from the base game or Back to Karkand."
The Back to Karkand expansion is free to everyone who purchased the Limited Edition version of Battlefield 3. The official Battlefield 3 blog posted that the PS3 version of the pack was now out in Europe, Australia and New Zealand and that it would be hitting North America between 2 pm and 6 pm PST today and hitting Japan and the rest of Asia around 3 pm JST.
The Karkand pack comes with four Battlefield 2 maps recreated in the beautiful Frostbite 2 engine. It also includes three vehicles from Battlefield 2 along with ten original weapons and one brand new vehicle. The additional weapons will be usable in all Battlefield 3 maps once you purchase the DLC.
Developers DICE say that players will be receiving an in-game pop-up window once Back to Karkand is live in their region.
Battlefield 3 Back To Karkand Pack Now Live On PlayStation 3

,