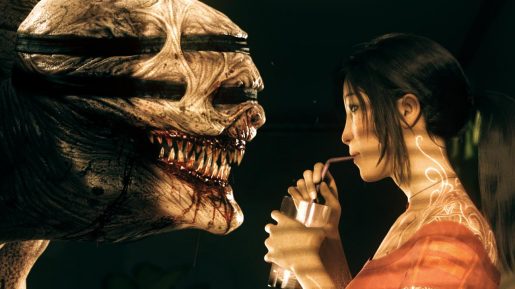 The Secret World seems to be in the F.E.A.R. school of thought of trying to take game genres that aren't scary into something scary.
Well that's not entirely true. Where F.E.A.R. tripped and fell on its face trying to turn Call of Duty (Tactical Shooters) into horror gold, The Secret World seems to be ditching all pretenses of injecting true horror into World of Warcraft (MMOs). That said, in The Secret World, you will be unable to die.
The world that will happen is that you will fall unconscious or have your soul trapped in a world of some vague description, possibly removed from the common thread of knowledge.
It was stated how in a real world setting, dying would feel out of place, it was strangely absent, however, the notion of how giant black drippy monsters are not out of place.
Still, looks like it could be a lot of fun. See the interview with a developer for The Secret World here.