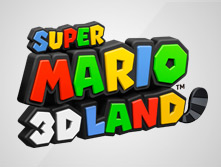 Mario has been the iconic image for Nintendo since the NES era and up until now, it remains as the flagship franchise for the company. With its recent appearance on the Nintendo Wii and the Nintendo DS with the New Super Mario Bros., many fans were pleased with its classic gameplay that takes the fans back to its roots. With the release of the Nintendo 3DS, Mario is having a new adventure once again on Nintendo's newest handheld, giving fans an opportunity to experience classic Mario gaming.
Since its reveal back at E3, many fans got excited when Nintendo teased Mario with his Tanookie suit. For fans of the Mario games, they might've remembered that Mario first wore the Tanookie suit in Super Mario Bros 3. At that time, many assumed that the new Mario game will be a homage to the classic Mario games released over a decade ago.
With the game now in 3D, will the Super Mario 3D Land bring that nostalgic feeling once again? Let's take a look on what's HOT and what's NOT in our review of Super Mario 3D Land.
HOT
Uh.. Lots of Nostalgic Feeling… Mario Galaxy Anyone?
If you're a Mario fan, I'm sure you've already played Super Mario Galaxy. If so, then playing Super Mario 3D Land will give you that feeling that you've already played the game. In all eight available worlds, players will feel the that they're playing a portable version of Super Mario Galaxy. The level design and some of its environments are pretty similar to Galaxy. It's not a bad thing however as the visuals are phenomenal especially in its 3D state.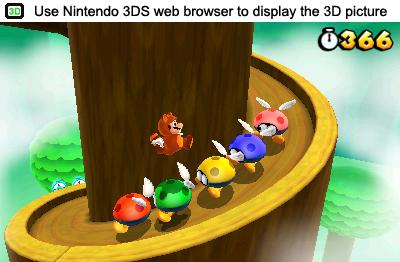 In the Super Mario Land titles that Nintendo released on the classic Gameboy, you might've come to expect that 3D Land will be the sequel just because the "Land" title is with it. Honestly, it doesn't play like Super Mario Land at all. After playing through the game and seeing all the levels the game has to offer, I came to the conclusion that 3D Land is a mixture of the Super Mario Bros. game and the Super Mario Galaxy games. If you remember that pole with a flag at the end of each level, then you will feel at home in 3D Land as at the end of each level, there will be that pole that you might have seen in the Super Mario Bros. game. Reaching the very top will give you an extra life but there will be no fireworks as seen on the Super Mario Bros. game.
In the similarity of 3D Land to Galaxy, fans shouldn't expect that there will be a boss fight just as a challenging in Mario Galaxy games. Actually, you'll only get to fight the Fake Bowser and the real one three times. At the end of each world, there will be this ship that will be very similar to the ones on Super Mario Bros. 3, once you reach the end of the level, you'll fight one of Bowser's kooplings. The fight is pretty much easy and all you have to do is step on them three times and you can move to the next world. As for Bowser, you'll have that objective from the original Super Mario Bros. where you'll have to run through the bridge and stomp at the platform to make him fall and rescue the Toads from the prison.
Speaking of nostalgia, you'll feel it here many times. As a fan who has played all Mario games, it excites me seeing some of the classic levels I remembered from past games being remade such as the Airship level. The tunes that are remixed and redone always gives me goose-bumps as it brings back memories when I was a kid playing it. In my playthrough, I saw a lot of references from the Super Mario World games in the SNES. Another interesting level for players to look forward to is a reference to the classic Zelda game. In my opinion, that is one of the levels that made exceptional use of 3D.
If the Tanookie Suit is what made you curious about 3D Land, there are more powerups that Mario will be getting in this game. Expect to have the Propeller Box and the awesome Boomerang.
Collect the Star Gold Coins to Proceed
The level progression of 3D Land is borrowed from the New Super Mario Bros. Aside from breezing through the levels, you'll have to collect the Star Gold Coins if you wish to unlock more hidden levels and to proceed to the next world. There are three at each level and with so many paths that are available in each level, you can expect to play through the game at least two times as most of the star coins are hidden. As you proceed through the game, you'll encounter some mystery boxes that will require coins to unlock them, playing them is a must as you would need a certain amount of coins later in the game to proceed.
Creative Level Design
As I mentioned before, there are a few levels in 3D Land that are remade. Other than that, there are totally new levels that you will enjoy. What I love most is the variety of levels that you get to play. Almost each level is unique and there will be a challenge waiting for you at every corner. Level themes to expect in 3D Land are Haunted House, Desert, Beach, Underwater and a lot more. Trust me, at every level you get to play, you'll have that smile across your face.
Post Game Extras
Right after finishing the game, it doesn't end there. Similar to the New Super Mario Bros., players will get to unlock Luigi after defeating Bowser. Also, for those who are looking for a more challenging levels, you can go ahead and play through the levels again with an added extra hard difficulty and slight changes. Don't worry, remember that if you die five times, you'll receive a Star Tanookie suit where you'll be invisible to any enemies and obstacles at that specific level where you die five times, just as long as you don't fall.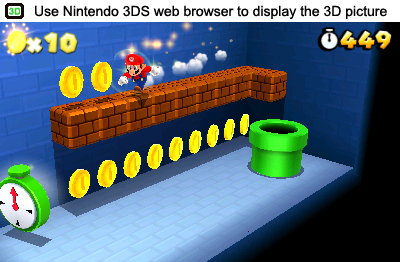 Street Pass
In addition to using the 3D effects of the handheld, Nintendo also took advantage of its Street Pass. If you're looking for some surprises, other players that you pass while your Street Pass is on will be able to exchange Mystery Boxes to one another. You can trade and who knows what's inside!
NOT
Game is Short
While everything about 3D Land is done phenomenally, some might feel that the game is too short. The game can be finished in less than 2 hours and sometimes even less if you just rush through it. However, the game will give you enough reason to play the levels again as you would have that motivation to collect the star gold coins in order to proceed through the next level.
VERDICT
Super Mario 3D Land is without a doubt an excellent game as it brings fans to its classic roots. Mario fans will be delighted to the many references this game makes to previous Mario video games and the way the game retains that classic Mario style of platforming gameplay. The creative level designs the game has to offer outshines Galaxy levels as it's even better when viewed in 3D. For those who are holding out in buying a Nintendo 3DS, Super Mario 3D Land is a good reason enough for everyone to buy a Nintendo 3DS. Trust me, you will not regret purchasing a 3DS for this game, especially if you're a big fan of the Mario franchise.
[Editor's Note: Super Mario 3D Land was reviewed on the Nintendo 3DS hardware. The game was provided to us by the publisher for review purposes.]
Super Mario 3D Land Review

,