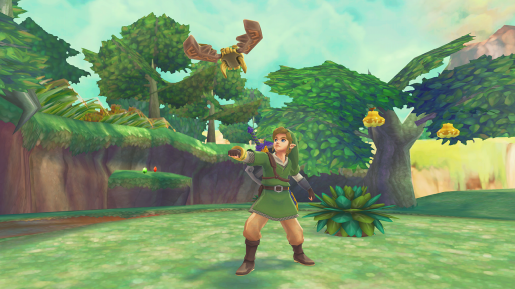 Right after you finished Skyward Sword, the fun doesn't stop right there as there's a Hero Mode waiting for you. No, this is not like the Master Quest where dungeon layouts are changed but it's something more that Zelda fans will surely appreciate.
As soon as the credits roll, you'll be asked to save your progress data. It's best if you make a separate save file. Once you save your game, you'll be able to re-start the journey again with the following changes:
– Boss Rush Mode gets unlocked for those who wish to fight the twelve-stage boss rush that includes the last boss.
– Skip the cutscenes
– Some of the dialogues will be changed and at times, there will be secrets that you need to find out!
– No more hearts in the wild! You must carry the Heart Medal.
– Enemies will now deal double damage
– When you acquire the True Master Sword, there's no need to charge it before launching the Skyward Strike.
Skyward Sword - Hero Mode Changes Detailed

,