Click here for more Skyrim Guides
Gamers who are seeking for Skyrim's best armor sets, the Daedric ones might be the best ones you can get. However, crafting a whole set of Daedric equipments can be tough as you would need to have one of the game's most hard-to-find item, the Daedra Hearts.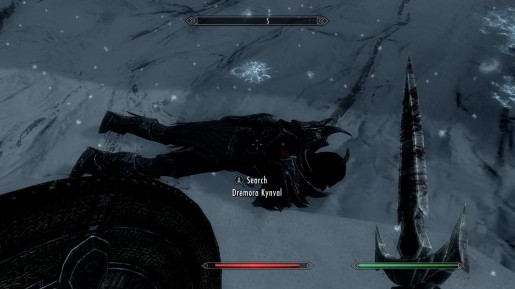 Throughout Skyrim, there are a few places where you can get a Daedra Heart. This can be from a shopkeeper who stocks up on Daedra Hearts once every two days or maybe a it's just there lying around Skyrim.
Here are the list of places where you can harvest a Daedra Hearts:
DAEDRA HEARTS
The Black Star – Daedric Quest
Once you're inside the Azura Star, you'll fight a set of Daedra Mages. Before you kill Malyn Varen, take out the Daedra Mages first and loot them for their Daedra Hearts. You should get at least three.
Jorrvaskar
In Whiterun, go to the Companions' Jorrvaskar. Head to Kodlak's room and you should find a Daedra Heart on the table.
Pieces of the Past – Daedric Quest
– When Mehrunes Dagon asks you to kill Silus, kill him. He'll then summon two Dremora as your final test to get the Mehrunes Razor. Kill them and you should get two Daedra Hearts.
– Head inside Mehrunes Dagon Shrine and there will be two more Dremora. Kill them to get another two Daedra Hearts.
College of Winterhold
– A Dark Elf in the College of Winterhold will be selling two Daedra Hearts. He will restock every two weeks.
Random Shops
– Always check the Alchemy Shops in Town. They will randomly have Daedra Hearts to sell.
Skyrim - Daedra Hearts Location for Your Daedric Armor Sets

,