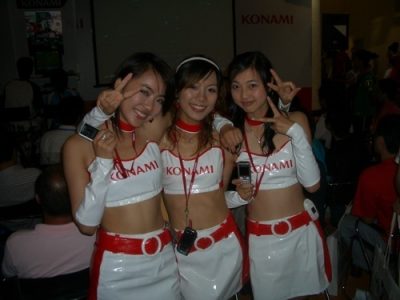 Although Konami has yet to come under attack from hackers (that we know of anyway), this is not stopping them from taking a proactive approach to this new threat that is affecting the industry on a large scale.
"Cybercriminals have a real economic incentive to acquire online gaming accounts as it offers a good return for relatively low risks," said Digipass owner Vasco. "With fraud statistics on the rise, game developer Konami realized the need to implement a security solution for its community site e-Amusement Gate and its online shopping channel Konami Style."
A press release confirms that consumers will require the use of a one button authenticator when using the services.
"The company implemented VASCO's VACMAN Controller authentication back-end software in combination with DIGIPASS technology allowing its customers to log-on securely to Konami's online services. Customers can choose for DIGIPASS GO 6 one-button authenticator KONAMI one-time password service. VASCO's strong authentication provides a solid defence against keyloggers and identity theft and adds an additional security layer offering Konami's customers adequate protection."