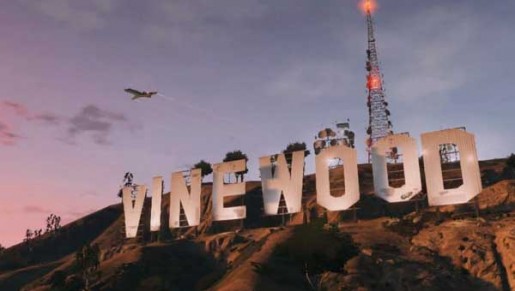 Now that we have all had 24 hours to take in the ridiculously amazing looking Grand Theft Auto V trailer which took the gaming industry by storm yesterday, Rockstar have confirmed in a press release that GTA V will be the "largest and most ambitious" game ever made by the company.
"Grand Theft Auto V is another radical reinvention of the Grand Theft Auto universe," said Sam Houser, Founder of Rockstar Games. "We are incredibly excited to share our new vision with our fans."
Developed by series creator Rockstar North,  Grand Theft Auto V heads to the city of Los Santos and surrounding hills, countryside and beaches in the "largest and most ambitious game Rockstar has yet created" he continued "A bold new direction in open-world freedom, storytelling, mission-based gameplay and online multiplayer,  Grand Theft Auto V focuses on the pursuit of the almighty dollar in a re-imagined, present-day Southern California"
From the trailer itself it certainly appears that Rockstar has listened to the majority of fans who sought after a re-incarnation of Vice City (which many believe is still the best in the series) whilst also integrating the trend that Grand Theft Auto games tend follow in terms of locality. The music, passing shots of beaches and people casually playing golf was certainly Vice esque whereas the surrounding country side and mountains showed similarity with the vast open spaces between cities that was present in Grand Theft Auto: San Andreas.
Rockstar has not yet indicated a release window for GTA V or which platforms it will be available one, yet even at this early stage, it appears that the record breaking developer has raised the bar again, GTA V is definitely shaping up to be the number one contender for game of the year in 2012.