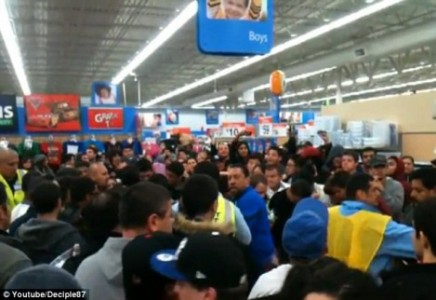 If you're a regular here on JustPushStart.com, you probably already have your gaming system of choice.
Also, if you're a regular here on JPS, we also pray to God that you're not insane enough to pepper spray shoppers just to get a half-price Xbox. Well some, maybe.
This woman certainly is. She's on the run, too.
This Black Friday, a woman was taped in a Los Angeles area Wal-Mart pepper spraying customers to get to her console. She's still on the loose, but with the taping and cell phone video and possible credit card tracing, this woman will probably be brought to her insane, moon-logic justice soon enough.
It was probably just a 4gb anyway.
Black Friday Xbox 360 Pepper Spray Mayhem!

,