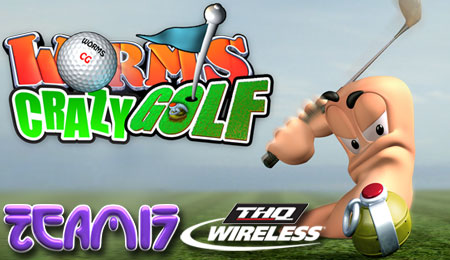 Aside from having an unusually generic name, Worms CRAAAAZYYYYY Golf, a reinterpretation of the classic strategy game, has just been launched for the PC, PS3 and iOS.
Having a classic Worms look and feel, Worms Crazy Golf will hopefully do away with the over-abundance of weapons (ranging from silly-but-impractical to useless) that plagued later games and bring the series back to a cartoony, simplistic, target-based 2D game.
One can only dream so much, but Worms as a series has staying power, and Worms Crazy Golf could be just what the bleary-eyed party-gamer needs to calm down, a great multiplayer romp that's simplistic, relaxing, strategic and crazy. Just the thing to satiate the wavering needs of the morning after a LAN-Party or late-night Castle Crashers session.