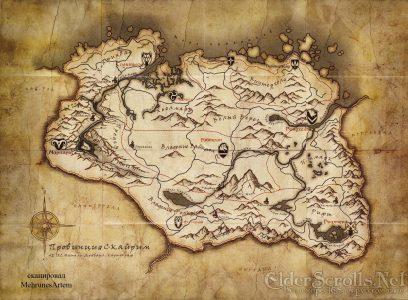 Ready for your eyes to glaze over onto every detail of the complex and appropriately ancient and brown Skyrim epic map?
Cool, and you'll enjoy every second if you know how to read Russian.
Whatever happened, this appeared online and a few translators out there have put some names to the cities, which shouldn't be too big a spoiler, but it looks like those keeping their eyes on Skyrim will be getting a bilingual bonus.
Be sure to watch out for Skyrim's release and our review on Just Push Start!
Fans can look forward to The Elder Scrolls: Skyrim dropping on November 11th.
Skyrim Epic Map Appears, With A Twist

,