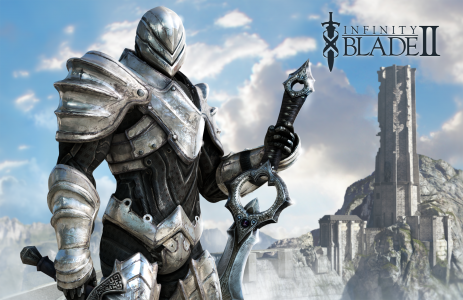 Epic Games Inc. and ChAIR Entertainment has announced that Infinity Blade 2 will be released much sooner than anyone had anticipated, December 1, 2011 to be exact. Infinity Blade 2 will still be exclusively for iPhone, iPad, and iPod touch.
The games critically acclaimed predecessor, Infinity Blade, turned heads as it demonstrated what the iPhone, iPad, and iPod touch was truly capable of becoming the first iOS game that could truly be compared to dedicated portale gaming devices. Infinity Blade became the definitive hardcore gamer experience on iOS.
Expanding on the addictive gameplay and breathtaking visuals of the original with dozens of new locations set across expansive 3D environments Infinity Blade 2 is on track to becoming the next big gun in war of the portables.
Pricing for Infinity Blade 2 was not given at the time of the annoucement, but we will keep you posted as one becomes available.