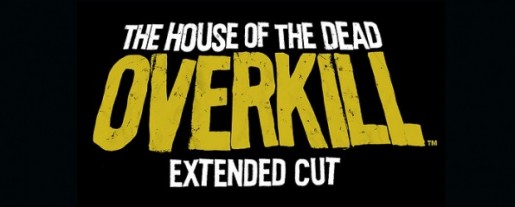 Since the Playstation Move was first announced, many gamers were speculating how this could affect the Wii's library. Earlier this year, we saw an HD port of Dead Space Extraction and now Sega has brought us House of the Dead: Overkill. However, there is some extra content added along the way. This naturally makes us wonder; how can they make a good game even better?
Let's find out as we take a look at what's HOT and what's NOT in House of the Dead: Overkill.
Hot
B Movie Feel
House of the Dead: Overkill was based off classic grindhouse movies. This means certain cut scenes will be grainy, high amounts of swearing/gore, silly one liners and other things of the same nature. The real draw is how they don't take the game seriously. Countless games have tried to make zombies into a serious story and it just does not work. It really helps you lose yourself in the thrill of shooting the walking dead.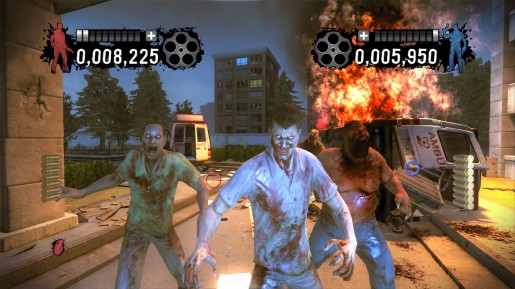 DualShock 3 Support
When it comes to Move games, there has been a serious lack of DualShock 3 support.  This happened in earlier with on-rails shooter, The Shoot. Obviously, the Move is superior to the DualShock 3, but it does allow anyone to play. Another perk is letting your friend play, even if you don't own another Move controller.
Replayablity
Rail shooters are generally short and simple. House of the Dead Overkill is no different in that respect, but they try to change it up. One way is via "Directors Cut" mode. In this mode, you go through a different path, plus fight more mutants along the way. You're also given a finite number of retries, so you have to make your lives count. Another way is Anaglyphic 3D. You see, prior to current 3D technology, we had red/cyan glasses which gave us a similar effect. Anaglyphic mode is just that, a corny classic 3D mode. (Note: Glasses not included with the game.) Another mode is Hardcore, where only headshots count. Finally, we have "Shoot the Sh*t" mode. This is an interesting concept, during cut scenes you're required to actively censor your game. Definitely an interesting concept for a rail shooter.
Boss Fights
Many shooters tend to have "open fire" bosses. I mean who doesn't love unloading clip, after clip, after clip, of ammo into someone or something? Rail shooters usually have the same mechanic, but you might also need to destroy their attacks. House of the Dead: Overkill handles them a little differently. Most bosses have two bars, one is for their actual life and the other is their attack. These bosses all have short windows where you need to attack something. This varies from boss, attack, or in general what's going on. If you can stop their attack in time; you're rewarded with critical damage to their health. This adds a layer of strategy, but more importantly a nice change of pace.
Unpredictable Movements
If you have any desire to get a good score, you're going to need insane accuracy (95%+). This would be easy if everything moved in a set path, but that's not always the case. To a certain degree, everything will be exactly the same. However some events cause vast change the game. One is blowing off a limb, this can cause some mutants to go a new path or simply ruin your shot. To a certain degree it can be annoying, but it helps to keep the game fresh in later playthroughs.
Not
Collectibles
If you're a perfectionist, you will hate collectables. Basically throughout every level, there are several random items you can shoot. Each one corresponds with the type of item they unlock. These items are both in weird places or during heavy combat sequences. These can cause you to either break your chain by missing, but can also open you to take unneeded damage. Thankfully, they only need to be collected once, so on later playthroughs you can ignore them.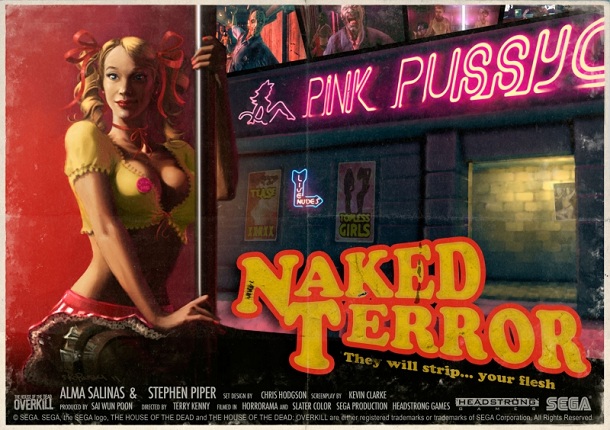 New Stages
For whatever reason, someone had the bright idea to cram the new stages in. They're seemingly tossed randomly into the story. Most of the problems come from the character Candi Stryper, whom is your classic stupid stripper. Not only is she unbearable to listen to, she is also overlooked in the plot. Several scenes taking place after the new ones, ignore the newly added events. This shows a real lack of effort, plus makes the new stages feel very pointless.
Voice Sync
Sometimes when you're watching something, have you ever noticed the video and audio were off? This is a common problem I noticed throughout. Many of the scenes seemed to have their mouths moving, but the action was off the dialogue being stated. This isn't a big deal, but can easily get on your nerves.
Verdict
This is easily the best rail shooter I've played for the PS3. There is more than enough to keep you busy and they even keep a good sense of humor. While there are some less than desirable parts, on later cycles you can freely skip/ignore them. If you're into campy movies, enjoy rail shooters, as well as gore, this game is for you. If you're easily offended by harsh language, plus high amounts of violence, skip this one out.
[Editors Note: House of the Dead: Overkill – Extended Cut was reviewed on the PlayStation 3 platform using the PlayStation Move Controller. The game was provided to us by the publisher for review purposes.]