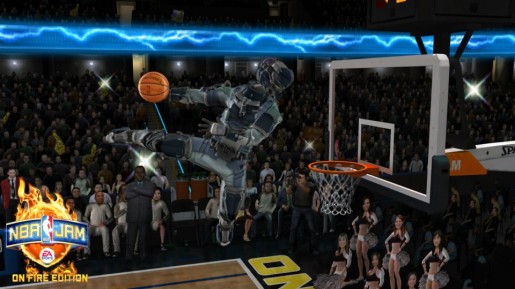 Dead Space protagonist, Isaac Clarke, will be returning to video games sooner than expected, but I'm not talking about Dead Space 3.
Remember Isaac's zero-G basketball skill on the Ishimura? Seems EA Sports had decided to put all that time of practicing in space to the test. Isaac Clarke will be appearing in NBA Jam: On Fire Edition. This unique basketball player will be accompanying other cameos from the SSX series.
You can check out Clarke in action in the following screenshots.
NBA Jam: On Fire Edition is set to release on PSN for $14.99 on October 4th and on XBL for 1200 MSP on October 5th.