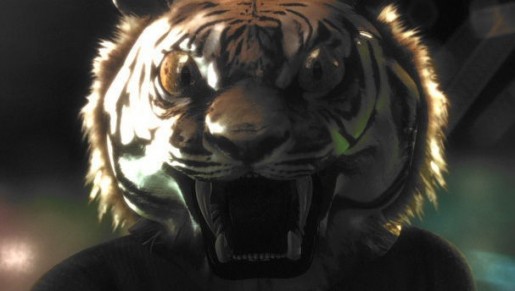 Goichi Suda, or as he's better known, Suda51, the creator behind cult classics Killer7 and No More Heroes revealed at last year's Tokyo Game Show a trailer for a game entitled Codename D. Just today, however, he revealed the true name and predictably quirky premise.
Diabolical Pitch is set to be, in the same vein as Sega releasing Rise Of Nightmares, a hardcore title coming out for the Xbox 360's Kinect. The premise is to be a two player title with players trapped inside a befittingly twisted amusement park, making all of the usual motions for baseball, however, at the same time causing strange animal mascots to explode.
Players will have to make their best baseball motions, along with murderer-survival motions, such as throwing flaming baseballs, catching, ducking, kicking and best of all, bat swinging.
This would, of course, not be Suda51's first time experimenting with interesting and innovative gameplay ideas, with Killer7 having stumbled far off the beaten path in 2005, No More Heroes having played with the Wii's motion controller to its cathartic and logical conclusion, and of course re-releasing the game for the Playstation Move as No More Heroes: Heroes' Paradise.
Diabolical Pitch is set to release some time in 2012.