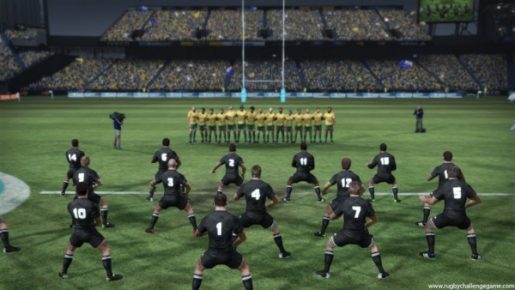 To a surprise to nobody, it has been announced that Rugby Challenge was the number 1 selling game in New Zealand last week.
The announcement was made on the official Rugby Challenge Facebook page.
Here's what was posted:
"The word from those in the know is that Rugby Challenge was the #1 selling game in NZ over the last week."
Rugby Challenge (called All Blacks Rugby Challenge in New Zealand) was released on August 26th and shot up instantly to the top of the charts. Both PS3 and Xbox 360 versions of the game have proven to be very popular.
The two notable games it beat last week was its main rival Rugby World Cup 2011 and even Deus Ex: Human Revolution.
Rugby fever is definitely in full pitch in New Zealand as the World Cup starts soon on September 9th.
Rugby Challenge Number 1 Game In New Zealand

,