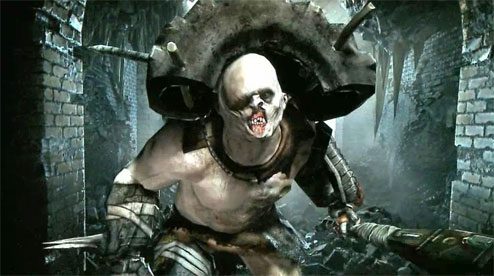 When the Anarchy Edition of Rage was announced, it was revealed that it will give players some new weapons – well, there's more!
For those who pre-ordered Rage, you automatically will receive the Anarchy Edition. Inside the game will include a voucher code that you can redeem. Along with the free weapons such as; Double Barrel Shotgun, Rat Rod Buggy, Fist of Rage and Crimson Elite Armor, the game will also have an extra mission that you can take.
The Wasteland Sewer Missions is the extra DLC quest where all of the listed items will be located. It can only be played after reaching a certain area of the game. If you would like to get the free DLC mission, you might want to pre-order it now!
Check back with us near the release date for our review of the game. We'll have it early next week! I promise.
Rage: Anarchy Edition Comes with Free DLC Mission

,