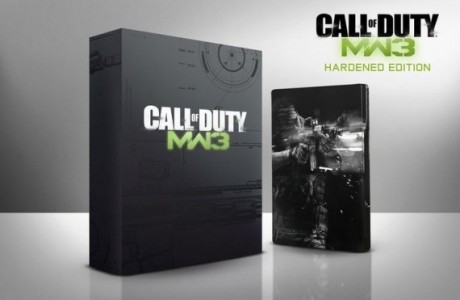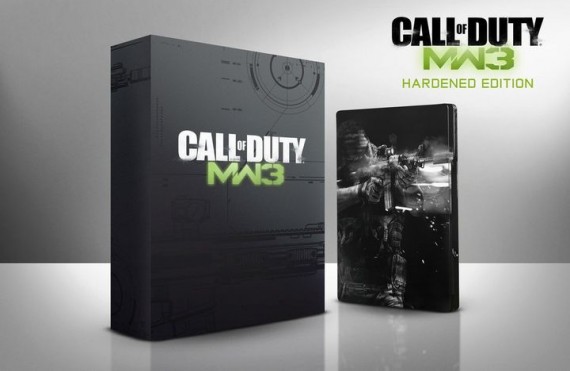 Unlike its predecessor, Modern Warfare 3 will not be receiving a Prestige Edition and that news comes straight from Infinity Ward themselves.
Robert Bowling stated via Twitter that, besides the standard edition, gamers would be able to buy "only a Hardened Edition" for Modern Warfare 3.
I'm sure plenty of Call of Duty fans remember dishing out $150 for MW2's and/or Black Ops' Prestige Edition. I must say that I am glad that we won't be seeing another overpriced version. Although the idea of recreated in-game items coming to life in your home is awesome, the individual components making up these packages tended to be less than satisfying come launch.
For those who haven't been keeping up, the Hardened Edition will retail for $99 and will come with the following:
-Call of Duty: Modern Warfare 3
-One year of membership in Call of Duty Elite
-Founder Status
-SteelBook Case
-Special Ops Juggernaut Xbox Live Outfit (360)/Animated Timeline Theme(PS3)
-Limited Edition Field Journal
With previous Hardened Editions retailing at $80, will you put in the extra $20 for this package?