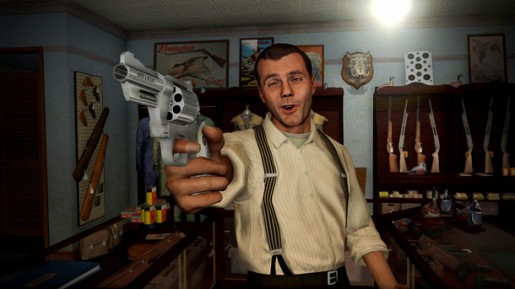 PC gamers who wish to play L.A. Noire will now have a chance this November as Rockstar will release the PC version of the game.
L.A. Noire on the PC will be the Complete Edition where all of the released add-on cases will be packed inside the game. The following cases that players will have free access to are: "Nicholson Electroplating" Arson case, "Reefer Madness" Vice case, "The Consul's Car" Traffic case, "The Naked City" Vice case and "A Slip of the Tongue" Traffic case. Look for a voucher code inside the game for those who will buy the physical copy.
Set to release this November 11, 2011, the same day Skyrim releases, L.A. Noire will be available on the PC via OnLive and Steam. Here's the full system requirements of the game:
· Operating System: Windows 7 / Windows Vista Service Pack 1 / Windows XP Service Pack 3 / OnLive for PC or Mac;

· Processor: Intel Dual Core 2.2GHz to Quad Core 3.2GHz / AMD Dual Core 2.4Ghz to Quad Core 3.2Ghz;

· RAM: 2GB to 8GB;

· Hard drive space: 16GB;

· Video Card: NVIDIA GeForce 8600 GT 512MB to NVIDIA GeForce GTX 580 1536MB / Radeon HD 3000 512MB to Radeon HD 6850 1024MB;

· Sound Card: 100% DirectX 9 Compatible;

· DVD Drive.