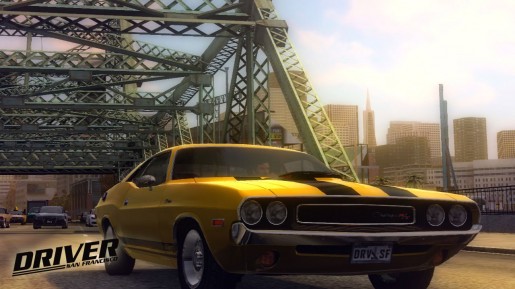 Driver San Francisco is the brand new open world driving title from developer Ubisoft Reflections. Taking place six months after the events of Driv3r Tanner is once again up against his rival Jericho. Jericho has a rather large scale plan which involves breaking out of prison and a large amount of poisonous gas. Previous Driver titles have been pleasing but will Driver San Francisco manage to go that step forward and be a truly must have game?
Let's find out and kick off the HOTs and NOTs.
HOT
Presentation
The city of San Francisco looks and sounds amazing. The detailed streets bustling with activity all add up to make an engrossing city; that feels like a living breathing city. To go with the bright and sunny atmospheric visuals, there is an impressive set of music and background noises. All add to both the experience throughout the game and the life of San Francisco.
Crashing vehicles and small conversations from passengers are just some of the sounds that players should expect to hear in Driver San Francisco. The music and radio songs are another well chosen aspect of the game. The songs make driving the streets enjoyable but when it's time, the music will make the atmosphere tense and fast paced; especially when the time is ticking away in a mission.
Destruction
On top of a well detailed and visually pleasing city are hundreds and thousands of small to medium objects, ready to be taken out by the player. From small fences and piles or boxes to telegraph poles and scaffolding there are plenty of environmental items for players to smash through. The wake that players can leave behind doesn't end there. With Tanners power to shift into another car, a road can soon become a serious traffic pile up. Buses, lorries and oil tankers all helping to cause a large scale disturbance.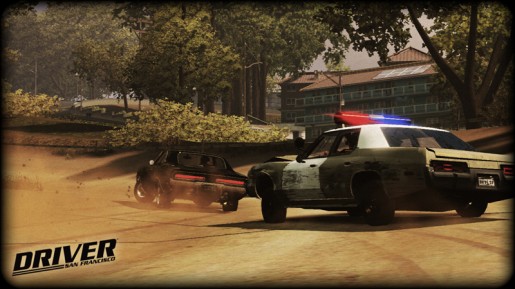 Gameplay
Driver San Francisco has one of the most entertaining driving experiences on offer for a long time. Despite the fact that that the driving doesn't exactly copy reality it does offer a fast paced, high adrenaline and fun experience. From narrowly missing a bus so you can cut down a side alley while escaping cops, to drifting around a corner into a car that's chasing you; the game is incredibly fun. The exciting, heart racing gameplay that is created by the driving experience is only improved by the somewhat magical powers which Tanner acquires.
Storyline
The storyline in Driver San Francisco is by no means usual. At the beginning of the game Tanner the main character, is involved in a car crash while chasing Jericho, the criminal he helped to put away. The accident results in Tanner falling into a coma, the game then continues to play out through the city in his mind. The premise is oddly simple to grasp and surprisingly holds the game together. Without this unorthodox approach there would be a number of things that are questionable about the game, such as shifting, but somehow the storyline explains it. Not only does the story go some way to explain it but as it unfolds it allows elements such as shifting to grow and form deeper meanings.
The Cars
Driver San Francisco has a phenomenally number of real world cars modelled in the game. With over a staggering 120 licensed cars, the game offers a wide variation of car types. Car types and even individual car models all have their own unique feel to them. Every single vehicle has its own statistics, which affects the cars handling and speed. The small cars will be quick but if something hits into them they often take heavy damage, whilst the big lorries are able to plough through ranks of small cars with minimal effort.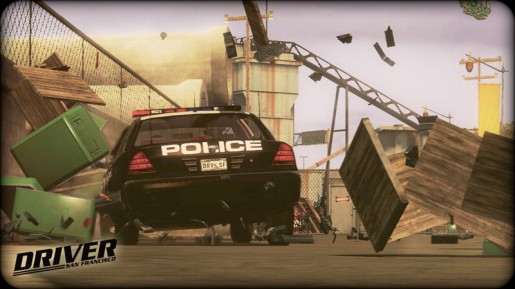 Side Missions
The area of San Francisco maybe vast but it has plenty of side missions dotted around it. From stopping getaway vehicles to winning races; there is a decent amount of dissimilarity in the side missions to keep you entertained outside the storyline. Some of the side missions even turn into their own small plots. For example if you keep doing the races it's the same two brothers, with each race you find out a little more about them and why their racing. It's nothing meaningful in the grand scheme of the game but it does make them more interesting to play.
NOT
Tanner Can't Walk
While it's clear that the developer wants to home the experience in on the driving, which is done phenomenally, not having the ability to get out of the car does have its implications. Shifting does give players the field of driving plenty of other cars and exploring the city only in a vehicle, is certainly no problem. The ability to get out of the car would however stop the annoyance of a mission failing due to your car being wrecked or the gaming having to re-right the player's car if they flip it. Fortunately this doesn't affect the gameplay overtly but it does feel weird that you can't get out of one car and hop into another, without body shifting.
Verdict
Driver San Francisco was a complete joy to play. The driving experience on offer has been extremely well developed leaving only fun and enjoyment rather than annoyances to be had from it. With plenty of pleasure to be had driving around the city even before the storyline and side missions players will get plenty of hours out of the game. With spectacular visuals and a surprisingly interesting storyline and concept, Driver San Francisco manages to make players forget about using their feet to do anything but hitting the accelerator.
[
Editor's Note:
Driver San Francisco was reviewed on the PlayStation 3. The game was provided to us by the publisher for review purposes.]
Driver: San Francisco Review

,