[The views expressed in this publication do not necessarily reflect the views of Just Push Start.]
We all saw it coming, but we never expected the price tag that was slapped on it. For those of you who haven't seen what Bethesda has done recently, a collector's edition for Skyrim was announced and included what seemed to be some awesome goodies. You get a 200 page artbook, a special metal case, a making of DVD and a 12″ statue of Alduin, the World Eater. All of this for a cheap low price of…$149.99???? Woah lets slow it down a bit Bethesda, what is this Call of Duty?
All jokes aside after seeing this price I was extremely turned off to the idea of purchasing the collector's edition and a little disappointed in Bethesda for the trip into unnecessary content department. I am super pumped for Skyrim and was so close to putting all my money down on this until I realized that this was just a way to exploit people like me into giving away huge sums of money on a hobby that already costs me enough. I understand wanting to make more money off of the immense hype on this game, but $150 is a steep price for these items and now it just seems that Bethesda is pulling what Activision does with all their Veteran Call of Duty collector's editions.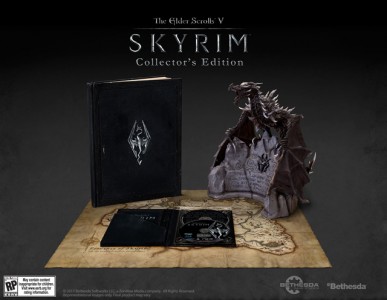 First off the Alduin statue is made of what they claim to be "high quality PVC." Congrats, you just paid for piping and the wages of the worker who pressed the button to manufacture them by the hundreds. This doesn't scream "top notch quality" to me. This screams "what material can we make these out of that is cheap and will turn us the biggest profit?" My next problem with it is the making of DVD, something that they include in the package that you paid a hefty sum for. Why would you even want this when you can just watch developer diaries on the internet on the progress of the game? Makes little sense to me. The only thing worth looking twice at in this package is the 200 page art book, but why look at art when you have the finished product in front of you?
There are other collector's editions out there that are just as bad, but some of them are actually worth the privce paid. The Batman: Arkham City collector's edition is an example of one that includes enough to warrant its $99.99 price point. For $50 less than Skyrim's you get: A Batman Statue and stand, early access to the Iceberg Lounge Challenge Map and Batman: The Dark Knight Returns skin, collectible art book, Batman: Arkham City album from WaterTower Music including original songs by hit artists, available via digital redemption, bonus DC Universe animated original movie, Batman: Gotham Knight, and Four collectible cards. Bethesda you should be ashamed.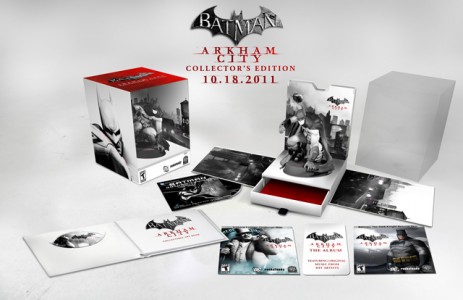 The whole point of this rant is simply to encourage those of you who feel like some of these collector's editions are worth it to second guess what you are paying for. When you are looking at a collector's edition consider the price, how much is being offered compared to the price and the quality of the items included in the package. I made the mistake of giving into the hype of a game and shelled out more than I should have on a crappy collector's edition. Now I stay clear of them due to how little attention developers give them. Most simply throw a few things in and slap a ridiculous price on it just because of the magnitude of the hype surrounding it.
Why The Skyrim Collectors Edition Is A Rip Off

,