Tropico 4 is the brand new El Presidente construction and management simulator from Haemimont Games and Kalypso Media. Taking control of a set of tropical islands, players must make their way through a twenty mission long campaign, choosing from various historical dictators. Will Tropico 4 manage to please the people or will they just want to see the back of it?
Let's find out and kick off the HOTs and NOTs
HOT
Gameplay
The gameplay is best described as a rather unique mix of SimCity style building and historical dictators. As El Presidente of the various islands in Tropico 4, your task is to develop an island and most importantly, keep control. It is a balancing act between keeping different factions happy, allowing you to stay in control, as there is always someone to please.
Tropico 4 also has an integrated trade system with foreign powers, such as the USSR and the US. This is where goods can be exported and imported: enabling the player get items to please the people or even stop importing things rebels want. In turn, this all causes the player to be constantly busy – building improvements or issuing edicts, so that there is never a quiet period in game.
Overall Control
The amount of control that Tropico 4 gives players beyond doubt absorbs them into the game. Giving players all the powers a real life dictator, Tropico 4 not only gives the control of the island but even your people's lives. From hiring foreign specialists to help out in empty positions, to ordering edicts to please foreign countries; as the dictator it is all in your control. Control levels even go down to getting individual citizens arrested or forcibly 'removed'.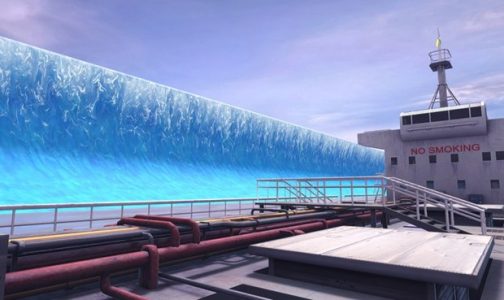 In game help
Tropico 4 wastes no expense with its informative four part tutorial. All the basics are explained right at the beginning of Tropico 4 allowing players to enjoy the game, rather than struggling to understand how to do different things. From constructing your first building and managing the workers all the way to knowing the reasons behind a military coup, the tutorial will provide players with the understanding of what to do.
After the tutorials are complete the help doesn't end there. Players are then given the opportunity to have in game hints. These hints will come from various leaders of the in game factions, offering tips on how to please their faction. These are often helpful early on but experienced players will be happy to know the hints can be easily turned off.
Ease to pick up
The game is set up with tutorials and a simple control scheme which allows any type of player to pick up and understand the game. The simple nature continues to the menus, which players use to build and manage everything to do with the island under your control. The fact that players don't have to struggle with complicated menus means that they are left to enjoy Tropico 4 and there is a lot of satisfaction to be had.
Presentation
Tropico 4 offers some stunning and astonishing graphics when running on high; remarkably even on low or medium the game manages to look pleasing on the eye. The islands and environment not only looks lush and colourful but the levels of detail are superb. The constant smoking from volcanoes, rolling waves on the beaches, all the way down to the detail of individual buildings; nothing seems to be unpolished or forgotten about leading to a spectacular graphical presentation. This presentation unlike others remains at a constant high-quality, with nothing dragging down the visual experience.
Create a Dictator
Creating a leader character is not only a brilliant way to fashion a ridiculous looking dictator but also to personalise the experience through the various unique bonuses. Why choose from Che Guevara or Fidel Castro when you can make Dictator P. Imp. Dressed in a suit and a royal crown with a hefty Cuban cigar poking from his mouth, how could the people not love him? The best bit is you can then choose three attributes for him so alongside the amazing appearance. You can give him/her the same skills as any of the historical figures, so creating your own dictator gives you no disadvantage.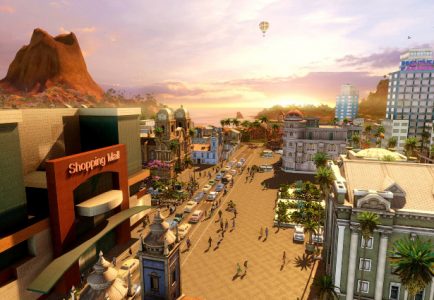 Sandbox Mode
Sandbox mode allows players to play a non-campaign driven dictatorship, with control over all elements of the game. Players can set how resource heavy or light an island is, as well as choosing the island they wish to develop. The starting menu will almost make the player a god, rather than just a president. From the elevation of the land to how rare or frequent natural disasters are, there are plenty of aspects that allow you to tailor the experience to how you want it to be. Sandbox mode gives the freedom of constructing a city and maintaining power by any means necessary; this is what gives Tropico 4 its replay value.
New Content
Tropico 4 brings in a lot of change from the previous instalment, with many new improvements and twenty brand new buildings. A few examples of new buildings include a shopping mall, a nuclear power plant and even a mausoleum to you, El Presidente. With the new buildings not only comes variation to give players more options but also offer brand new content for players to experience.
The new content doesn't just include new buildings but also adds random objectives which will appear from various sources on your island. Be it a faction leader, a foreign super power or even individual buildings; they all offer profitable objectives, which the player can decide to either accept or dismiss.
NOT
More progression please
Playing through a long game the only progression will come from the amount of money that you have and if you have other specific buildings created. It would have been nice to see time related buildings, where they would only become available once they were invented or developed. An example could be early on players only being able to build Radio stations and then once invented TV stations. Unfortunately if you have the money anything is possible. Whilst it doesn't affect the title much, a deeper feeling of progression would make for a more engrossing experience.
Verdict
Tropico 4 takes everything that Tropico 3 did well and expanded upon it. Bringing in new content and continuing the addictive gameplay, players will be able to sink many hours into Tropico 4. The presentation not only sets the holiday style feel to the beach islands in Tropico but is visually stunning. The game is set up with a simple interface that allows instant understanding so players can just enjoy their time being a dictator. Overall, Tropico 4 is great fun with all the games features coming together it makes a truly enjoyable experience.
[Editor's Note: Tropico 4 was reviewed on the PC, on multiple quality settings. The game was provided to us by the publisher for review purposes.)
Tropico 4 Review

,