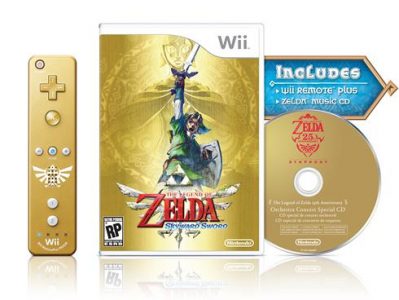 Today, it was announced that Legend of Zelda: Skyward Sword will be receiving a special bundle.
This $70 package will grab you the game and a special gold Wii Remote with the game's Triforce and wings logo placed about halfway down the controller.
Furthermore, all who purchase a copy from the initial run, whether it's this special bundle or the regular edition, will be given a CD with music from the 25th anniversary symphony concert that takes place in October.
Skyward Sword will be at retail November 20th in the US and November 18th in Europe.