Thank to Play.com, we may now know what the European box art for Twisted Metal will look like. The image hasn't been announced as official yet, but the box art looks like it very well could be.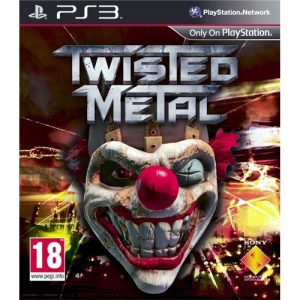 For those that haven't been keeping up on Twisted Metal-related news, the game dropped the Teen rating and decided to go for a full blown M rating. This can be seen through Europe's M equivalent, PEGI 18.
Twisted Metal will be available at retail October 4th.
Twisted Metal European Box Art Revealed

,