When Mass Effect 3's first image was revealed (before we actually knew it was Mass Effect 3), people everywhere began speculating on what the image was for. A popular guess was that the image was for a multiplayer version of Mass Effect. In the end, the picture turned out to be a piece of the reveal trailer for Mass Effect 3.
Ever since then, the idea of multiplayer in Mass Effect has been rumored time and time again through various sources, such as Eurogamer and CVG. The latest bit of news regarding Mass Effect 3's multiplayer is that it will feature four player co-op. This cooperative mode will be separated from the single player experience (Ex: Modern Warfare's Spec Ops mode) and will include some form of "competitive elements".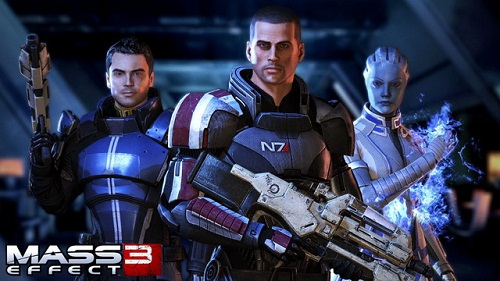 With Mass Effect's refined gameplay mechanics, a multiplayer component seems like it would fit right into the game. However, many gamers aren't a fan of having multiplayer "tacked on" without a solid reason (remember Bioshock 2?).
How would you feel having multiplayer added on to Mass Effect 3? Let us know in the comment section below.
Multiplayer In Mass Effect 3 Looking More Likely

,