When the announcement for Modern Warfare 3 finally cam out of the shadows and revealed a whole slew on information, I did not know what to think about the game. I tried to hold off my thoughts about it until I saw more footage at E3 2011. When the day finally came and I got to view a demo of the game, I came out of it somewhat disappointed. My reason why? It was nothing new.
The demos we were shown came from the same two levels that had been shown and previewed for the past two weeks. One took place on a submarine while the other was the London mission for the S.A.S. That was a bearable thing, however, as multiple members of the press are usually covering the same thing for awhile until something new comes along. No, my problem came in the form of in-game details. The first thing I noticed was that the graphics in the game looked barely any different from the first. Sure some of the weapons are re-skinned, but I'm also noticing that a great deal of the animations are also copy and pasted from MW2. The death animations were exactly the same as were the reloads for the weapons. So far this is just looking like Modern Warfare 2.5 to me.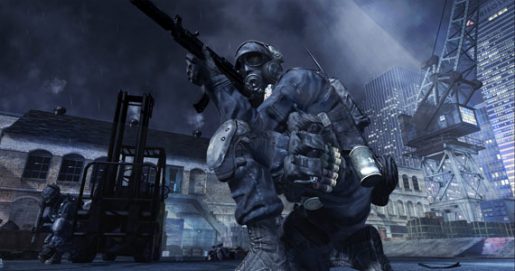 It is possible that once they show some more information on the new Spec-Ops mode and improved multiplayer that different things can be said. But as far as the single-player campaign goes, it is already shaping up to be Modern Warfare 2 with new locations, characters and bigger explosions. So far it really is looking like Battlefield 3 has the upper hand in this face off.