Today, THQ has officially announced that Darksiders 2 is in development and will release in 2012 on Xbox 360, PS3, and PC.
The story in Darksiders 2 will follow Death, one of the other horsemen of the Apocalypse. Death's journey will run parallel to the first game's narrative as he tries to clear his brother War who was blamed for starting the Apocalypse early.
Awakened by the End of Days, Death, the most feared of the legendary Four Horsemen, embarks upon a quest to restore mankind, and redeem his brother's name. Along the way, the Horseman discovers that there are far worse things than an earthly Apocalypse, and that an ancient grudge may threaten all of Creation . . . Can DEATH really become mankind's savior?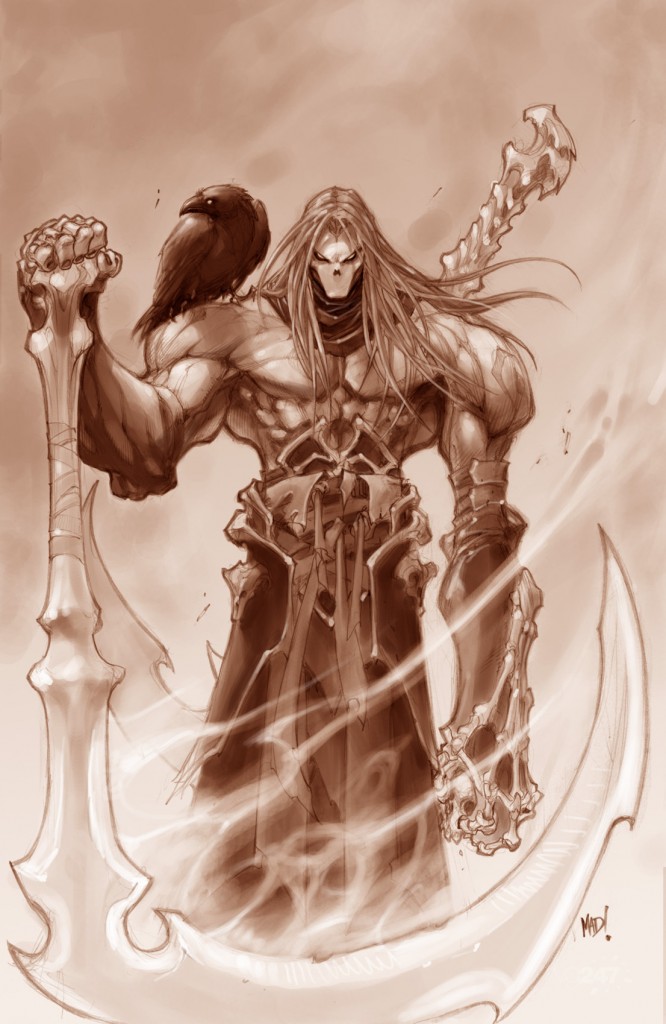 Danny Bilson commented: "We have taken the best parts of Darksiders and improved on them with a host of new mechanics and features. You will see great things from this epic game."
Darksiders received critical acclaim from critics and it was well deserved. With this announcement coming out less than a week before E3 begins, it'll be interesting to see what THQ has to show off regarding Darksiders 2.