Capcom has put up the entire image that wasn't fully displayed during the game's initial reveal.
The image shows Leon being sliced and diced by Vector while the other members (Beltway, Bertha, and Spectre) are fending off the undead horde.
Check out the picture in all its gory glory below.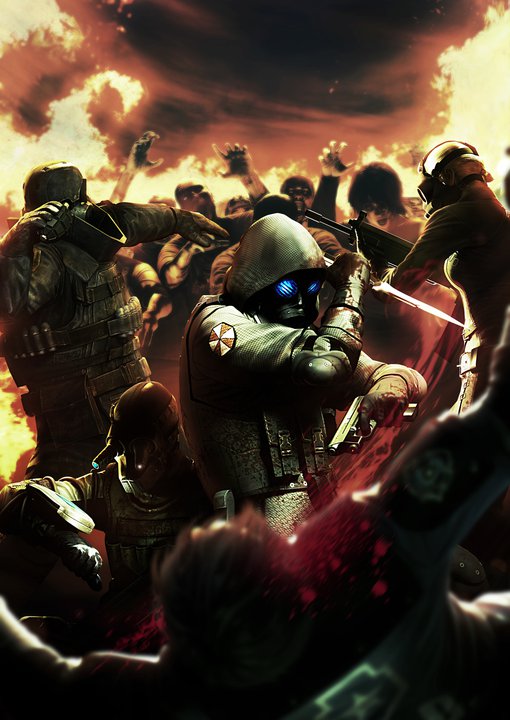 Messing with key characters and changing primary plot points in the franchise seems like it will be very satisfying.
As expected, ESRB has not given the game an official rating, but I think we'd be safe betting on M. Keep checking back as Capcom continues to divulge more information on their latest Resident Evil entry.