For those who haven't already pre-ordered Battlefield 3, there's a little extra incentive for you now.
EA has added some Battlefield Play4Free goodies for those who pre-order the game from their store. You now get a Battlefield 3 edition 890 combat shotgun and beret for use in the Play4Free version of Battlefield.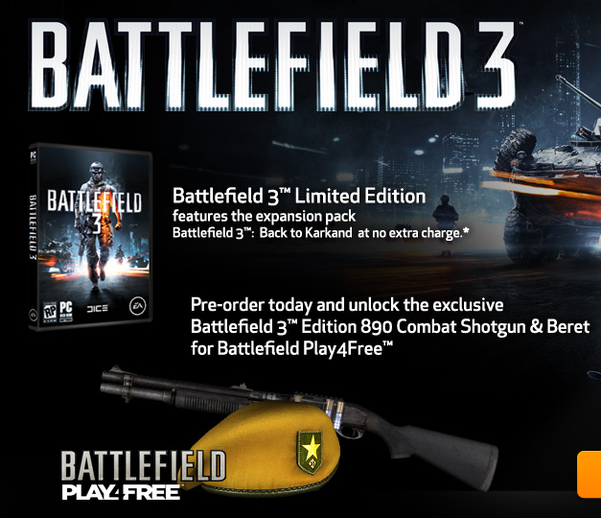 This is in addition to the Back to Karkand content for Battlefield 3.
Has this additional bonus swayed your decision at all?