Sony Computer Entertainment New Zealand were kind enough to invite me to have a hands-on experience with the PlayStation Move Sharp Shooter attachment for the PlayStation 3.
In case you didn't know the attachment is a device that allows you to connect your PlayStation Move and Navigation controllers so it acts (and plays) like a real machine gun.
You can now play first-and-third person shooters while actually aiming at the screen. The first time you will hold the device you will feel like a soldier as the device is shaped much like an assault rifle.
There were only two games that we were able to play. Sony asked not to talk about the other game yet (talk about that later), but I did get a chance to play extensively on Killzone 3 using the PlayStation Move Sharp Shooter.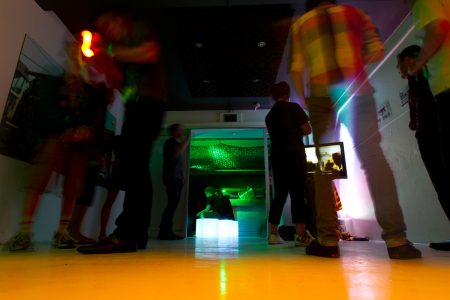 Aiming with the device can be hasty at times. It's pretty sensitive so it's advisable that you only aim towards the screen slowly if you're wanting to look around. It took me a good 10 minutes to get used to it. You also have to aim at the screen at all times. If you don't, you'll be aiming towards the ground and the enemies will be sure to kill you.
Once I was able to master the controls, I was killing people in not time. Unlike other people at the event, I got the hang of it much quicker than them and was able to get a nice killing spree. The controller made me feel like a Hollywood action star the way I was shooting people like crazy in Killzone 3.
I was told that you can also go up against real people online using the device. This means you play against others using their normal DUALSHOCK 3 controllers while using the PlayStation Move Sharp Shooter.
Performing melee attacks is also pretty satisfying. All you have to do is push the device forward and see the brutal animations that follow.
Aiming with the attachment is much more accurate than I initially thought. Not to mention it's much more comfortable to use in lieu of just using the PlayStation Move controller by itself. Instead of jerking the analogue sticks I felt it was much more easier just aiming at the screen and pulling the trigger to get headshots.
Hardcore shooter fans may not like using it however. A number of people I talked to at the event thought it was much easier using a normal controller instead. It's also a bit pricey. I was told it will cost around $80NZD for the device alone. This does not include the price of the PlayStation Move and Navigation controllers…
Nevertheless, I enjoyed my time playing with the PlayStation Move Sharp Shooter. It's a lot more fun the fact you can move around unlike in on-rails games like Time Crisis. It may not be to everyone's taste but I sure loved being like Arnie for a while.
Just be sure you're fit enough to hold your arms up if you're going to play it for a few hours. My arms felt a bit tired the next day…