Mario 64? Seen it. Sonic? Yawn. Ocarina of Time? Even the dog's beaten that one, despite being stuck on the Water Temple for a while.
Although Nintendo's online service has been criticised for being too limited in some areas- the N64 in particular is woefully underserved- those who look hard enough are rewarded with some rich and unique titles.
However, with the typical recommendations list dominated by Mario, Link et al., what other titles worthy of your digital coinage are available outside the usual suspects? Let's take a look at some of the titles you might not have seen before.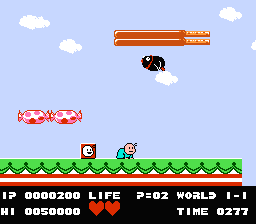 Bio Miracle Bokutte Upa (NES, 600 Points) – Baby traverses pastries and battles pigs. Don't rush for that Wii remote too quickly! This side-scrolling rattle 'em up looks super cutesy but reveals itself to be considerably hard. Once overlooked by Nintendo of America for not being good enough, the game is actually fairly enjoyable and worth a download for those who relish a challenge.
Pulseman (Mega Drive, 900 Points) – Developers Game Freak might be better known for their work on a series you probably have played, but a few years earlier they crafted this lesser-known platformer. Looks and sounds lovely but was limited by Sega marketing to a restricted initial release.
Mario's Super Picross (SNES, 900 Points) – While you may have only recently discovered the joys of Picross thanks to the DS renditions of the grid-based number-cruncher, Nintendo's history with the game stretches back a number of years. The moustachioed man of seemingly endless talents also turned his hand to Picross in the mid-nineties with this Japan-only gem. Wario also makes a swollen-faced appearance.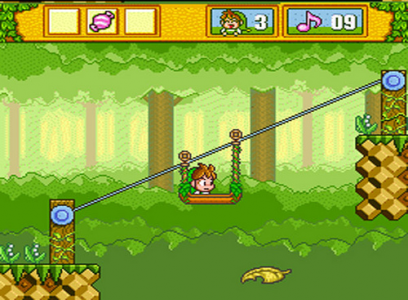 DoReMi Fantasy: Milon's DokiDoki Adventure (SNES, 900 Points) – Another title which originally received a Japan-only cartridge release,  DoReMi is a gorgeous side-scroller from Hudson. Wikipedia tells us the literal translation of the Japanese title is "DoReMi Fantasy: Milon's Heart-Pounding Great Adventure"; shame they changed it for the Western VC release.
Pitfall: The Mayan Adventure (Mega Drive, 800 Points) – No, seriously. Despite receiving a release across a number of platforms over the course of a decade, this sequel to 2600 classic Pitfall! never quite received the praise it deserved. There has been some criticism of the decision to release the Mega Drive version of the game (the SNES version does the soundtrack better justice), but the charm of the gameplay remains preserved. If you're up for some cheetah-battling, it's worth checking Pitfall out.
The Five Best Virtual Console Games You've Probably Never Played

,