Before everyone gets ready for the three day weekend, have a look on what's going to be included in NIS America's Hyperdimension Neptunia: Limited Edition Premium Pack.
Set to release next month exclusively on the PlayStation 3, the Limited Edition Premium Pack of Neptunia will contain the following items; Hyperdimension Neptunia PS3, Hardcover, full-color art book, Hyperdimension Neptunia Premium Edition package art, and a bonus item: Official Neptunia CPU Playing Cards. Please take note that the bonus item is limited and only exclusive on the NISA Store.
Get the Limtied Edition Premium Pack now as NIS America will not be restocking once their supply is out! More on Neptunia will be revealed as we head closer to the release date.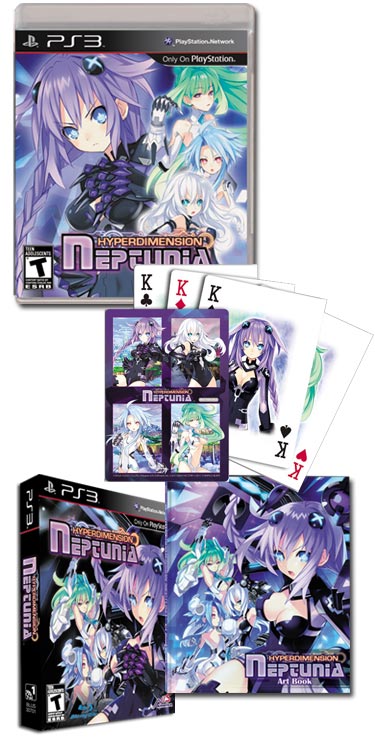 Hyperdimension Neptunia Limited Edition Premium Pack Detailed

,